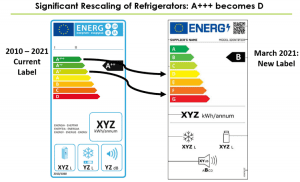 In October 2019, the European Commission adopted new regulations to promote energy-efficient, sustainable appliances and equipment across the European market. Together with energy labeling requirements adopted in March, the sweeping package of regulations is expected to avoid 331 megatons of CO2 cumulatively by 2030 and save each European household an average €150 (US$165) annually on energy bills.
The new rules were finalized under the EU's Ecodesign Directive. They will reduce electricity consumption by 167 TWh per year by 2030, equivalent to 5% of the region's total residential electricity use today, and require easy product reparability and recyclability in accordance with the EU's Circular Economy Strategy.
CLASP supported the package over the course of five years with inputs on testing, market data and international best practices, as well as analysis of the costs and benefits associated with various levels of policy ambition for lighting, televisions, computer monitors, commercial signage, residential and commercial refrigerators, and transformers. Europe team members Marie Baton and Michael Scholand supported development of nine ecodesign and energy labeling policy measures that together represent 87% of the annual carbon reductions in 2030.
Read more about CLASP's work supporting the package.