Over the past five years, Agora Energiewende has gathered significant experience with the IKI program along the entire "value chain": developing project ideas, building consortia, participating in appraisal missions, and implementing programs as consortium lead and partner. Two examples:
In the EnerTracks training program, Agora trains young professionals from civil society groups in ODA countries on technical, economic, and political aspects of the transformation of energy systems. Hundreds have participated in online courses, study trips, and on-the-ground fellowship programs in Agora's headquarters in Berlin. In this program, Agora cooperates with RENAC, the Renewables Academy. As the number of candidates greatly exceeds capacity, the program was extended until 2023.
Second, Agora initiated the CASE program (Clean, Affordable and Secure Energy for Southeast Asia) in April 2020. CASE aims to change the narrative of energy policy in Indonesia, Vietnam, the Philippines, and Thailand. The program builds on a unique consortium of GIZ (consortium lead), international think tanks, and local civil society groups. CASE is part of the Energy Transition Partnership, a joint effort of governments and philanthropy.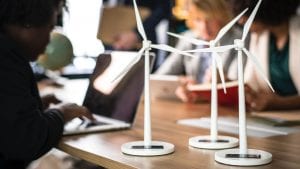 The Regulatory Assistance Project (RAP) has worked both directly with government donor agencies and as part of larger consortia.
RAP's work for GIZ includes advising the German Energy Transition Expertise for China project, delivering technical assistance on market design as part of the project, and helping shape policy dialogue and knowledge management on low-emissions development strategies in the MENA region. RAP collaborated with GIZ and BMU to deliver international best practices on power markets tailored to local constituents.
RAP conducted a major power sector reform project under the U.S.-China Climate Working Group, funded by the U.S. Department of State. Under this two-year project (2016-18), RAP worked closely with the State Department and its Chinese counterpart, the National Development and Reform Commission. RAP helped lead a series of on-the-ground workshops with Chinese officials. Some of RAP's recommendations were subsequently implemented by Chinese officials. In particular, Guangdong—a leading province for power sector transformation and a geographic focus of the project—issued recommended market monitoring regulations that are improving the uptake of renewable energy and the operational efficiency of the remaining coal generators. These innovations are now spreading to other parts of the country.