Indonesia is on the brink of a massive expansion of its building footprint as it starts the groundbreaking work on the new capital city – Nusantara. And according to Eka Permanasari, Associate Professor, Monash University, Indonesia, and GBPN expert, this is a great opportunity to ensure that Nusantara is built in an eco-friendly way, mindful of the region's ecology and environment.
"My vision for Nusantara is an inclusive city that people will celebrate and be happy about. There will be massive transformation in and around the new capital which will have ripple effects in terms of society, wildlife and forests. So this is the right time to put regulations in place and ensure that they look at the region as a whole," Professor Permanasari said.
"We see capital cities around the world that are sort of empty. We don't want to see a city that is exclusive or empty. We want a city that is vibrant, full of life, celebrating everyday life. The best way to ensure this is through local stakeholder engagement that takes into account the local sentiment and the New Capital City (NCC) region's unique environment."
GBPN has been part of the Nusantara project since before the city had an official name or location, helping to support the goal of building a sustainable city. It formed a three-member local building experts team to support the Indonesian government to deliver a new Model Code for vertical housing (apartment buildings) for the new capital city in 2021.  The team included Totok Sulistiyatno Wardoyo (building energy expert), Jimmy Siswanto Juwana (building expert) and Yodi Danusastro (green building expert).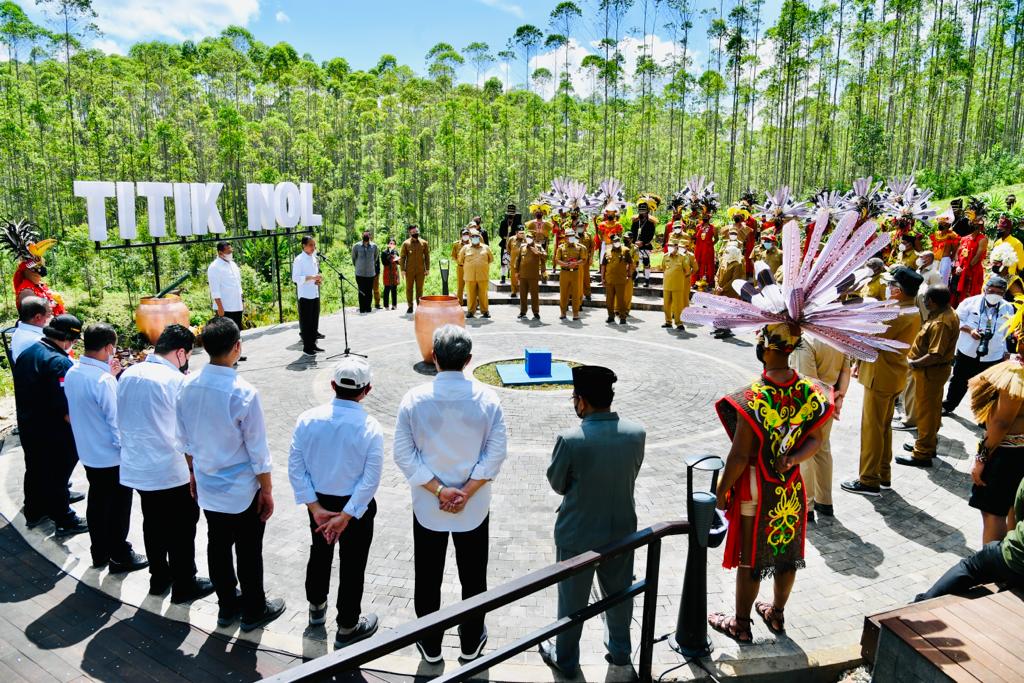 Mr Wardoyo said that the Model Code was the first step towards something truly visionary.
"It is exciting to be part of a project like this because we are literally creating history," Mr Wardoyo said. "Something this big is challenging and exciting at the same time."
Mr Danusastro said that in addition to helping reduce carbon emissions, environment friendly buildings also meant healthier living for the people.
"Sustainable buildings can be healthier for residents as sustainability is considered from the design stage itself. Materials are also chosen in such a way to ensure they wouldn't have adverse effects on health, even in the long term," Mr Danusastro said.
"If the buildings are healthy and sustainable, the residents are healthy. And who doesn't want to be healthy? Who doesn't want to live long? Sustainable buildings can assist in achieving this."
Nusantara to become a model for green and smart buildings  
Head of the Housing Division in the New Capital Taskforce under the Ministry for Public Works and Housing (MPWH), Dedy Permadi, said GBPN provided a critical piece of the puzzle that had been missing in enabling residential apartments to be more sustainable. According to Mr Permadi, GBPN's global knowledge and expertise combined with its rich understanding of Indonesia's building sector is something that the national and sub-national governments can draw on for successful implementation of energy efficiency regulations.
"GBPN brought its global knowledge and expertise, in addition to its rich understanding of Indonesia residential building energy performance based on their research," Mr Permadi said.
"GBPN manages to combine both modalities and assisted us in formulating the first ever vertical housing building code and KPIs, that we will apply and test in our new capital housing."
GBPN expert, Jimmy Juwana, agreed, stressing that the model code is a foundation for the development of various evidence-based technical guidelines that are suitable for Indonesian conditions.
"The model code is needed not only to enable the achievement of the KPIs, but also to ensure all planning and design related to residential buildings are in accordance with technical standards," Mr Juwana said.
"This is crucial to making sure residential buildings are built by following sustainability principles to maximally minimise carbon footprint."
GBPN submitted the Green and Smart Model Code for vertical housing in Nusantara to the Ministry of Public Works and Housing in December 2021. Experts are currently working to evaluate the energy, water and CO2 savings that could be achieved through implementation of the model code.
NCC aims for big energy savings 
GBPN CEO Dr Peter Graham said that the Model Code aims to establish Indonesia as a Smart and Green Building Leader.
"The focus for NCC is on vertical housing and to improve the living conditions and wellbeing of the people living in the new capital and surrounding areas," Dr Graham said.
Prof Permanasari said that GBPN's bottom-up approach of stakeholder engagement is a highly effective strategy.
"It's not just about a physical place, but a city that will enable people to live, work, play and enjoy. We need as many stakeholders on the ground as possible to make Nusantara a vibrant, smart and green city," Prof Permanasari said.
In Nusantara, GBPN's team, funded by Crux, is doing just that.